Station overview—Caloundra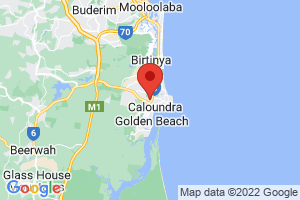 Following the extensive 2019–2020 summer bushfires in Queensland, the Department of Environment and Science is expanding air quality monitoring throughout the State to provide more communities with locally relevant particle exposure information and health action advice during smoke and dust events. This expansion includes a network of smoke sensors which provide indicative measurements of smoke and dust levels.
Monitoring period

14 November 2022–

Parameters monitored
Current measurements at 4am 10 December 2023
Meteorological

| Parameter | Measurement |
| --- | --- |
| Wind direction | 129deg |
| Wind speed | 0.1m/s |
| Temperature | 23.9°C |
None of the data is validated (0% validated, 0/4 records)
About air quality categories
Air quality categories are used to make it easier to interpret air quality data by reducing the complexity associated with different pollutant concentration units and air quality guideline values.
Each air quality measurement from a monitoring station is assigned an air quality category rating based on comparison of the measurement value against the relevant air quality guideline. Five colour-coded air quality categories are used, being 'Good' (green), 'Fair' (yellow), 'Poor' (orange), 'Very poor' (red) or 'Extremely poor' (dark red). Values greater than the air quality guideline will be appear as 'Poor', 'Very poor' or 'Extremely poor'.
About these parameters
Wind direction

Wind speed

Temperature

Particle PM2.5