Station overview—Menzies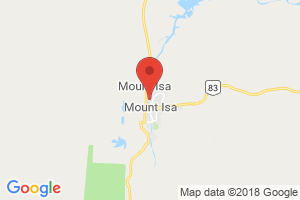 The Menzies site is located in an industrial area of Mount Isa.
It was established in 1979.
Monitoring period

1 January 2000–

Parameters monitored

Sulfur dioxide
Wind direction
Wind speed
Current measurements at 11am 9 April 2020
Meteorological

| Parameter | Measurement |
| --- | --- |
| Wind direction | 165deg |
| Wind speed | 2.3m/s |
Legend to air quality index colours about index values
Very good

0–33

Good

34–66

Fair

67–99

Poor

100–149

Very poor

>150
None of the data is validated (0% validated, 0/3 records)
About air quality index values
Our scientists create an air quality index by converting measured pollutant concentrations into index values which make it easier to interpret air quality data by reducing the complexity associated with pollutant concentrations.
The index value is the pollutant concentration expressed as a proportion of the National Environment Protection Measure for Ambient Air Quality (Air NEPM) standard or the Environmental Protection (Air) Policy 2008 (Air EPP) objective.