Station overview—South Brisbane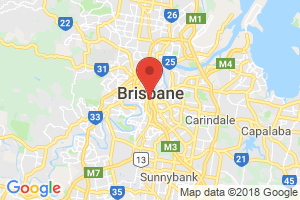 Monitoring at the South Brisbane station began in 2001. Located adjacent to the South East Freeway, it provides information on air quality typically experienced at the boundary of major traffic corridors. The Department of Transport and Main Roads has funded the establishment of this site and its ongoing operational costs.
Monitoring period

1 November 2001–

Parameters monitored
Current measurements at 6pm 27 September 2023
Meteorological

| Parameter | Measurement |
| --- | --- |
| Wind direction | 58deg |
| Wind speed | 2.1m/s |
| Temperature | 23.6°C |
None of the data is validated (0% validated, 0/7 records)
About air quality categories
Air quality categories are used to make it easier to interpret air quality data by reducing the complexity associated with different pollutant concentration units and air quality guideline values.
Each air quality measurement from a monitoring station is assigned an air quality category rating based on comparison of the measurement value against the relevant air quality guideline. Five colour-coded air quality categories are used, being 'Good' (green), 'Fair' (yellow), 'Poor' (orange), 'Very poor' (red) or 'Extremely poor' (dark red). Values greater than the air quality guideline will be appear as 'Poor', 'Very poor' or 'Extremely poor'.
About these parameters
Particle PM2.5

Particle PM10

Carbon monoxide

Nitrogen dioxide

Wind direction

Wind speed

Temperature