Station overview—Coastguard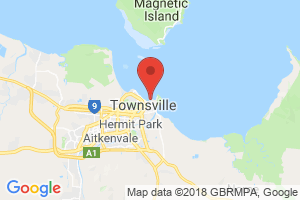 Monitoring at the Townsville Coast Guard site began in 2007 as part of the Townsville Dust Monitoring Program, implemented in response to community concerns about dust impacts from the Port of Townsville operations.
In May 2014 the Townsville Coast Guard station operated by the Queensland Government and the Townsville Port monitoring station operated by Port of Townsville Limited were amalgamated into one joint monitoring station at the Townsville Coast Guard.
From August 2021, Port of Townsville Limited took over sole operation of the Townsville Coast Guard station.
The Port of Townsville operates and maintains a boundary air quality monitoring program on behalf of bulk mineral handling customers Glencore, South 32, Northern Stevedoring Services and Flinders TBSH Pty Ltd.
Monitoring period

1 December 2007–

Parameters monitored
Current measurements at 8am 1 October 2023
None of the data is validated (0% validated, 0/14 records)
About air quality categories
Air quality categories are used to make it easier to interpret air quality data by reducing the complexity associated with different pollutant concentration units and air quality guideline values.
Each air quality measurement from a monitoring station is assigned an air quality category rating based on comparison of the measurement value against the relevant air quality guideline. Five colour-coded air quality categories are used, being 'Good' (green), 'Fair' (yellow), 'Poor' (orange), 'Very poor' (red) or 'Extremely poor' (dark red). Values greater than the air quality guideline will be appear as 'Poor', 'Very poor' or 'Extremely poor'.
About these parameters
Particle PM10

Particles TSP

Lead

Arsenic

Cadmium

Copper

Zinc

Nickel

Wind direction

Wind speed

Humidity

Temperature

Solar radiation

Rainfall