Station overview—Lennon Drive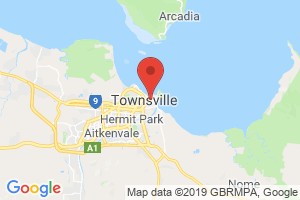 The Lennon Drive monitoring station is situated on the boundary of the Port of Townsville next to rail lines and access roads. In early 2018 this site was upgraded to include real-time continuous PM10, TSP and metals monitoring instruments.
The Port of Townsville operates and maintains a boundary air quality monitoring program on behalf of bulk mineral handling customers Glencore, South 32, Northern Stevedoring Services and Flinders TBSH Pty Ltd.
Monitoring period

1 June 2018–

Parameters monitored

Particle PM10
Particles TSP
Humidity
Rainfall
Solar radiation
Temperature
Wind direction
Wind speed
Current measurements at 6am 13 July 2020
Legend to air quality index colours about index values
Very good

0–33

Good

34–66

Fair

67–99

Poor

100–149

Very poor

>150
None of the data is validated (0% validated, 0/8 records)
About air quality index values
Our scientists create an air quality index by converting measured pollutant concentrations into index values which make it easier to interpret air quality data by reducing the complexity associated with pollutant concentrations.
The index value is the pollutant concentration expressed as a proportion of the National Environment Protection Measure for Ambient Air Quality (Air NEPM) standard or the Environmental Protection (Air) Policy 2008 (Air EPP) objective.