Station overview—Wynnum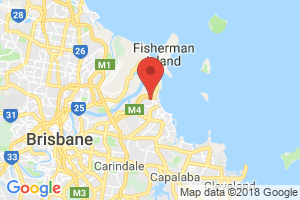 Caltex Refineries (Qld) Ltd operate a network of three monitoring stations in the Wynnum area – Wynnum, Wynnum West and Lytton – to assess the impact of refinery emissions on nearby residential areas. The monitoring station at Wynnum is located in the grounds of Nazareth House at Wynnum North and has been operating since 2004. Monitoring at the Wynnum West and Lytton monitoring stations commenced in March 2014.
Monitoring period

1 November 2004–

Parameters monitored
Current measurements at 7pm 30 September 2023
Meteorological

| Parameter | Measurement |
| --- | --- |
| Wind direction | - |
| Wind speed | - |
| Humidity | - |
| Temperature | - |
| Rainfall | - |
None of the data is validated (0% validated, 0/9 records)
About air quality categories
Air quality categories are used to make it easier to interpret air quality data by reducing the complexity associated with different pollutant concentration units and air quality guideline values.
Each air quality measurement from a monitoring station is assigned an air quality category rating based on comparison of the measurement value against the relevant air quality guideline. Five colour-coded air quality categories are used, being 'Good' (green), 'Fair' (yellow), 'Poor' (orange), 'Very poor' (red) or 'Extremely poor' (dark red). Values greater than the air quality guideline will be appear as 'Poor', 'Very poor' or 'Extremely poor'.
About these parameters
Particle PM2.5

Particle PM10

Nitrogen dioxide

Sulfur dioxide

Wind direction

Wind speed

Humidity

Temperature

Rainfall